Children's Events

Virtual Family Events
Enjoy these family friendly virtual events!  Some events will be pre-recorded and posted for one week, and others will be LIVE on Zoom.  Please register for the Zoom events so we can send you the login information.  Register online, email info@mtplibrary.org or call 231-972-8315.   
These programs are supported by the Michigan Council for Arts and Cultural Affairs, administered by LOWELL ARTS COUNCILS INC., and the Friends of the Morton Township Library.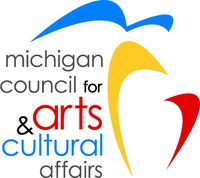 Amazing Clark presents "3 Pigs Large and In Charge" 
Wednesday, June 16th - Available to view June 16—August 31
The three pigs start their own construction company only to find the Big Bad wolf has other plansfor them!  This fun and interactive puppet show will delight all ages.  This show will be posted HERE June 16—August 31 to view at your convenience.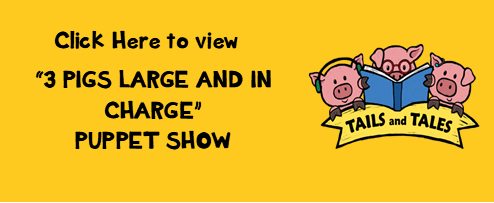 Bees in the D presents "The Life of a Honey Bee" 
Wednesday, June 23rd 1:30 PM — LIVE on Zoom
In this interactive program, participants will become a member of a honey bee hive and learn the different responsibilities and roles of a honey bee's short life.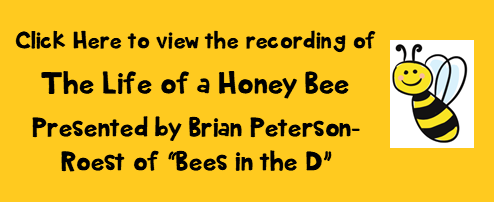 Lights. Cameron. Action!  Magic Workshop Series
Thursday, June 24 - View at your convenience
Learn 8 different magic tricks taught by comedian, magician, and entertainer, CameronZvara!  ENJOY!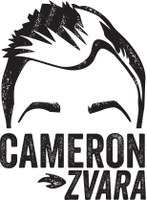 Episode 1
Episode 2
Episode 3
Episode 4
Episode 5
Episode 6
Episode 7
Episode 8
Professor Snoopenheimer Snoops Out Kooky Kryptids!
Available to view June 30 - July 7
Professor Snoopenheimer Video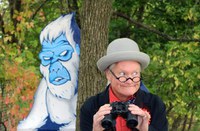 Bonus Video: Monsterious Monsters
Kryptids are mysterious creatures that may or may not exist...you know, like Big Foot and the Michigan Dog Man.  Snoop out the wonderful things you can learn, places you can go, adventures you can have and wonders you can find...like animal "tails and tales" all in a book!  
Cameron Zvara's Magic Show
Wednesday, July 7th - Available to view July 7 - 14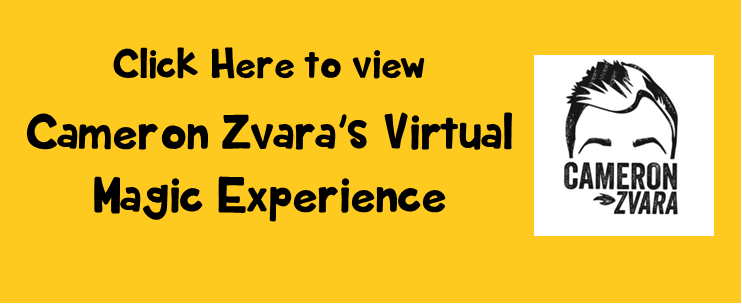 Animal Tales - Live Animal Presentation
Wednesday, July 14th 1:30 p.m. - LIVE on Zoom
This live animal program will feature a variety of mammals, reptiles, and birds to provide a fascinating and unforgettable experience.  The Zoom link to attend is  https://us02web.zoom.us/j/89818454327?pwd=RzNZd0VjSG1BR2NUU1RoTUNaWTF6QT09
Doug Scheer presents "Adventures in Reading"
Wednesday, July 21st - Available to view July 21 - 28
Tune in to be amazed during this previously recorded show that used volunteers who participated from the comfort of their own homes.  Doug turns children's books into mind boggling and fun magic tricks!  You'll never see books the same way again.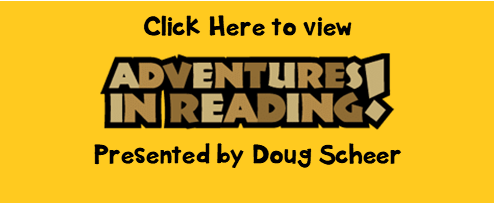 Spoon Man presents "Catch the Rhythm of Reading"
Wednesday, July 28th - Available to view July 28 - August 4th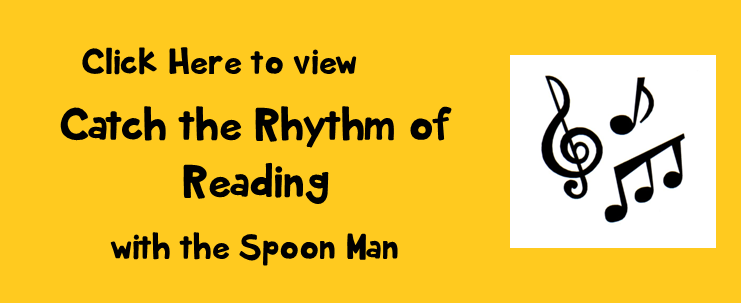 Join the Spoon Man as he turns the art of spoon playing into a stirring musical performance. This fun-filled show will feature comedy and a spoon playing workshop.  Pull out a pair of spoons from your kitchen drawer and join the fun!