Our Mission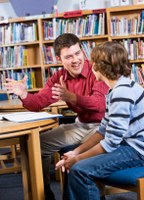 The Morton Township Library is a dynamic force in the community that creates a friendly environment, nurtures intellectual freedoms, encourages lifelong learning, offers open access to resources, supports new technologies, respects cultural diversity and embraces the future.
Who We Are Now
The Morton Township Public Library is located at 110 S. James Street, Mecosta, Michigan. The library is a class II public library serving 4,426 residents of Morton Township as well as the residents of contractual townships Martiny, Austin, Sheridan, and Colfax. 
The library holds over 28,000 materials including books, DVDs, audiobooks, magazines, S.T.E.A.M. Kits, newspapers and a Library of Things.
In total, over 30,000 items were checked out of the library last year. In addition to these items, thousands of people entered the library to utilize print and electronic reference resources, access the Internet, enjoy Wi-fi service, participate in technology training, or attend one of the library's many events.
Our friendly and professional staff is eager to serve you. Welcome to the Morton Township Public Library!
A Brief History
The Morton Township Library was established by a vote of the people of Morton Township in 1966.  The library was first housed in the front half of the Mecosta/Morton Township Fire Hall.  In 1969, the library moved to 212 West Main Street, a building donated by the Mecosta Chamber of Commerce.  Due to the growth in library services and use, the library board purchased the adjacent west building in 1977.  The building was remodeled to serve as a children's room and meeting room.  In 1988, millage was passed to construct a 5,000 square foot building on the corner of Main and James Streets in the Village of Mecosta.  In October 1991, the library made its home in the building located at 110 S. James Street.  In August 2010, the taxpayers of Morton Township approved a bond proposal for a renovation and addition of the library.  Construction of the 14,300 square foot was completed in March of 2012 and opened to the public in April 2012.  The newly expanded building features a large community room, small meeting/tutoring rooms, a designated teen area, a separate children's programming room, a quiet fireside reading room, computer stations, and a self check-out station.