Welcome to the Morton Township Library
Curbside Pickup Service

We are excited to offer checkouts of physical materials with curbside pickup only.
Curbside Pickup Hours: 
Tuesday, Wednesday, Thursday, Friday 10 a.m. – 2 p.m.
Saturday 10 a.m. – 1 p.m.
Procedure:
1.  Request materials by calling the library 231-972-8315, emailing your requests to info@mtplibrary.org, or logging into our online catalog. 
        *Directions for placing holds using our online catalog.  
        *MeLCat interlibrary loan service has not resumed yet.
        *There is no rental fee for DVDs.  Check-out period is one week for
          all DVDs except new releases.  Newly released DVDs will be
          checked out for 48 hours. 
2.  Staff will prepare your materials and call you when they are ready for pick up.
3.  When you arrive at the library, please pull into a spot next to the library on Thomas Street and remain in your vehicle. Call 231-972-8315 when you arrive and provide your name and a description of your vehicle.  If you do not have a cell phone, please inform our staff when they contact you. 
4.  A staff member will bring your materials to you in a plastic bag and place them in your trunk or on the passenger side of your car to maintain social distancing.
5.  Enjoy!  Thank you for your patience as we facilitate a safe reopening of the library.
*Returned items will be quarantined for 72 hours before being checked in and re-circulated. 
We look forward to seeing you soon!
Upcoming Virtual Programs for Adults

Pollinator's Garden presented by Brian Peterson of "Bees in the D". 
Tuesday, July 21st 7:00 PM (Online - Zoom)
For more information and for the zoom link to attend, click here.
Abraham Lincoln: A New Birth of Freedom
If you missed the live version of this great program, President Lincoln has provided us with a recording of the same program.  It will be available for viewing until July 16, 2020.  Enjoy!
https://youtu.be/WKUWj5zMyNg
Children's & Teens' Summer Reading Program 2020

We've put together a fun, safe, and convenient new way to participate in our classic Summer Reading program events online!  Click here for details.
Upcoming Events:
Spoon Man presents "Catch the Rhythm of Reading" 
Wednesday, July 15th 1:30 p.m. - Online (Zoom)
For more information and to register, click here.
Michigan Library Quest for Teens


July 1 - July 30, 2020
Calling all Michigan Teens: Embark on a virtual adventure in search of items to help slay the bronze dragon! Head to: www.Mi.gov/MiLibraryQuest for details.
eCollections
Looking for something to read while you are at home?  Please check out the following resources.  There's something for everyone!  Overdrive (eBooks and eAudiobooks for adults, teens and children) and RB digital (eMagazines and eAudiobooks) require your library card number and your pin number.  If you are having problems downloading a book or magazine or have forgotten your PIN, please call the library 231-972-8315 or call Jeff, our computer technician, at 231-796-0728.  You can also email info@mtplibrary.org with questions.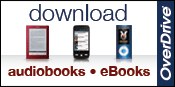 Overdrive Instructions
Kindle Devices
iPad and iPhone Devices
Android Devices
Windows 10 Computers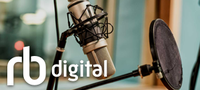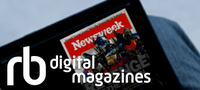 Getting Started with RB digital
The following eAudiobook collections are available through August 30, 2020 compliments of TumbleBooks Library.  
For Kids:    
Morton Township Library is an equal opportunity provider and employer.