Teen Programs and Events

Who:   Tweens and Teens entering 5th-12th grades
What:  Fun Summer Events just for YOU!
Where: Morton Township Library Community Room
When:  Thursdays @ 1:30 PM   June 20 - July 25, 2019
Enjoy special presentations, workshops, and events, earn prizes for time spent reading, and enter to win several grand prizes.  Bring a friend to join the fun!
 
Schedule of Events
Starlab Planetarium
Thursday, June 20 1:30 p.m.
Explore the wonders of the night sky from the comfort and security of your library.  Gaze upon our Northern Hemisphere, night sky, and ore during this fascinating, interactive, and entertaining program.
Galaxy Art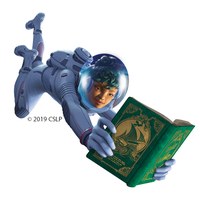 Thursday, June 27 1:30 p.m.
Join us for an afternoon of creating space-inspired projects that are out of this world!  Make galaxy gemstones, galaxy slime, galaxy lights and more.  This fun program will suit every type of intergalactic explorer.
Animal Astronauts
Thursday, July 11  1:30 p.m.
Do you think that Russian cosmonaut Yurin Gagarin and American astronaut John Glenn were first into space?  Think again!  A dog named Laika was the first animal to orbit the earth.  This unforgettable an fascinating program will feature a variety of live mammals, reptiles and birds.
Joel Tacey's Juggling Workshop
Thursday, July 12  1:30 p.m.
Laugh and learn while Joel teaches you how to juggle!  The workshop will begin with an exciting demonstration, and then it will be your turn to join in the fun.
After Hours Party

Thursday, July 25  6:00 - 9:00 p.m.
After the library closes the teens take over!  There will be food, board games, video games, crafts, a movie and more!  Teens attending the party must be registered summer reading participants who have attended at least two of the Thursday programs.  Pre-registration for the party and a parental permission slip is required.