Kids' Programs and Events

Children's Summer Reading Program 2017
Children, parents, grandparents and caregivers are invited to these fun, educational, and family-friendly programs held in the library community room.  Children entering kindergarten through fifth grade in the fall of 2017 will have the opportunity to earn books bucks for time spent reading.  Book bucks can be redeemed for prizes at the library's Book Buck Store after the Wednesday programs.  
Schedule of Events
Pippin Puppets
Wednesday, June 14  1:30 - 2:30 p.m.
Join professional puppeteer, Robert Papineau, for this lively and interactive puppet show!  The show will have everyone highly engaged and laughing out loud!
Audacious Hoops
Wednesday, June 21  1:30 - 2:30 p.m.
Be audacious!  Enjoy a Hoop Dance presentation, creative movement that goes beyond waist hooping.  Hoop dance is the newest revolution in movement.  
Whispering Pines Mobile Zoo
Wednesday, June 28  1:30 - 2:30 p.m.
Nothing brightens the eyes of children like the presence and touch of animals.  The zoo is coming to YOU!  Come enjoy this live animal presentation and learn interesting facts about them.
Acting Up Theatre Company presents "Oh Brother Builders"
Wednesday, July 5  1:30 - 2:30 p.m.
Can Billy Builder, who has built things all his life, and his brother, Buddy, who likes to play more than build, build bird houses for Mr. Finicky, the pickiest man in town?  Enjoy this hilarious, interactive, and high-energy show!
Ventriloquist Richard Paul
Wednesday, July 12  1:30 - 2:30 p.m.
Join ventriloquist, Richard Paul, as he spreads the joy of reading through this exciting show full of puppets, magic, audience participation and humor.
Rick Kelley presents STEM Building Blocks to Making Music
Wednesday, July 19  1:30 - 2:30 p.m.
Rick is a fantastic singer and performer, and his specialty is bringing out everyone's FUN side.  Rick's energy is contagious, and his songs are memorable.  FUN guaranteed!
Magician Tom Plunkard presents "It's Magic!"
Wednesday, July 26  1:30 - 2:30 p.m.
Brace yourself for an amazing and hilarious program.  Among the many exceptional acts, you will witness a cage full of birds vanish and a volunteer will be suspended in mid-air.
Joel Tacey presents "Book Builder Comedy Show"
Wednesday, August 2  1:30 - 2:30 p.m.
Gear up for reading with Engineer Joel as he brings eight "builder-iffic" books to life.  Featuring goofy gadgets, dazzling magic, and wacky stunts, you'll be laughing out loud and crazy about reading!
Thank you to the Michigan Council for Arts and Cultural Affairs Minigrant Program, administered by Lowell Arts, and to the Friends of the Morton Township Library for supporting these programs.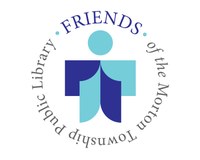 Summer Preschool Programs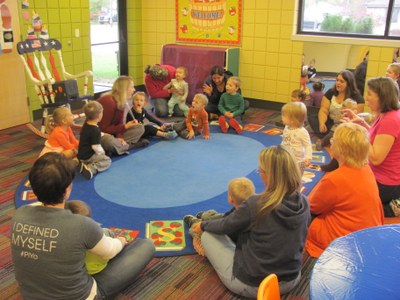 Preschool Story Hour
For children ages 1 - 5 and caregivers
Tuesdays or Thursdays 10:00 - 11:00 a.m.

June 13 - August 3, 2017
*No Story Hour July 4
Story Hour features exciting stories, songs, finger plays, rhymes and crafts.  It is a great way to foster early literacy skills, listening skills, an increased attention span, excitement about reading, and a love of the library.  Pre-registration is not necessary.  Walk-ins are welcome!