Teen Programs and Events

Who:   'Tweens and Teens entering 5th-12th grades
What:  Fun Summer Events just for YOU!
Where: Morton Township Library Community Room
When:  Thursdays @ 1:30 PM   June 22 - July 27, 2017
Enjoy special presentations, workshops and events, earn prizes for time spent reading, and enter to win several grand prizes.  Bring a friend to join the fun!
 
Thank you to the Michigan Council for Arts and Cultural Affairs Minigrant Program, administered by Lowell Arts, and to the Friends of the Morton Township Library for supporting these programs. 



Schedule of Events
Cirque Amongus - Circus Skills to Build a Better World
Thursday, June 22 1:30 p.m.
Join us for an exciting kick-off to the summer reading program with the entertainers from Cirque Amongus.  Learn some amazing circus skills in this highly interactive and fun-filled environment.
Fun with Ozobots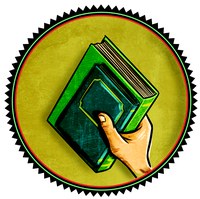 Thursday, June 29 1:30 p.m.
Explore the amazing world of robotics with miniature robots called Ozobots.  Enjoy this simple, fun and engaging introduction to programming the robots.  Fun for everyone!
Pixilation Animation Workshop
Thursday, July 6  1:30 p.m.
Create a stop-motion, group animated video starring you!  Pixilation is a live action, experimental form of stop-motion animation where the people are the puppets.  All participants will receive a DVD of the completed project.
Under Construction
Thursday, July 13  1:30 p.m.
Bring your friends for this fun afternoon of construction and engineering related challenges, activities and games.
Henna Art with Anshu Varma
Thursday, July 20 1:30 p.m.
Learn about the art and history of Henna in Indian culture and create your own temporary Henna tattoo with artist Anshu Varma.  Safe, clean and creative fun!
After Hours Party
Thursday, July 27  6:00 - 9:00 p.m.
After the library closes the teens take over!  There will be food, board games, video games, crafts, a movie and more!  Teens attending the party must be registered summer reading participants who have attended at least two of the Thursday programs.  Pre-registration for the party and a parental permission slip is required.